2018 Info
Dates for 2018 Announced!
Folks, a bunch of your have been asking for our dates for 2018. We can confirm that we will be Saturday and Sunday, July 14 and 15, 2018.
Band applications will be in January 2018. Arts and food vendors will be in March 2018.
Anyone who wants to help our 9-member volunteer committee -- particularly with merch designs and fundraising -- can email us at maplewoodstock@gmail.com.
Thank you! Another wonderful year!
Thanks to everyone who came, listened, ate, bought, and enjoyed. We (the volunteers who put this "little show" on) do this for you -- our friends and neighbors who make up this wonderful, wonderful musical, artistic, giving, and caring community! See you in July 2018 for Year 15!
-----------------------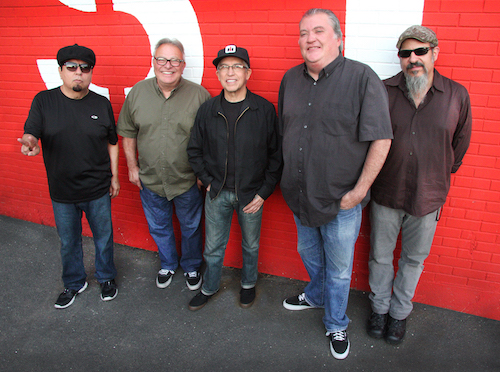 We are pleased to announce that Saturday's Headliner is the legendary Los Lobos.
Sunday's show will feature The Hip Abduction and then close with Headline Act Ruthie Foster.
Our 2017 festival will be held Sat & Sun, July 8 and 9, 2017.
The latest info:
Our band application process is now CLOSED. We have already booked our Headline and Featured Acts (to be announced around May 1). If you are a band that has applied, we have emailed you on April 15 with our decision.
Our arts vendor applications is now open. Read more.
Our food vendor applications are now open. Read more.
We will have a variety of sponsorship and advertisement opportunities available to local businesses. Read more.
Our 2017 Maplewoodstock t-shirts are here!
Two designs this year:
Stage and Hill (front and back)
The Tree (front only)
Available in a variety of colors and sizes -- including a few long-sleeved.
We will start selling on Sunday, May 21, at Mayfest (Springfield Avenue - between Indiana & Rutgers) from 11 am to 5 pm.
Thereafter, many Saturday mornings, we will be in front of King's supermarket in Maplewood Village. Watch our Facebook and Twitter account for reminder on when/where we are selling.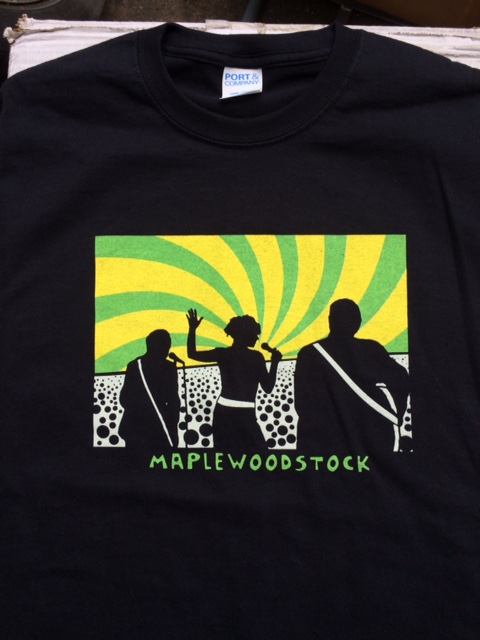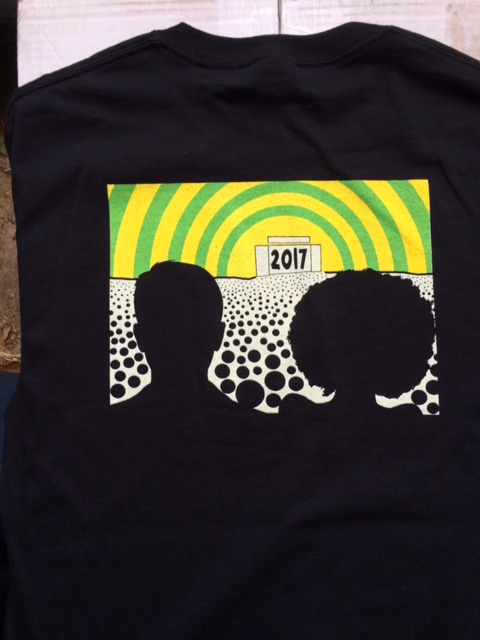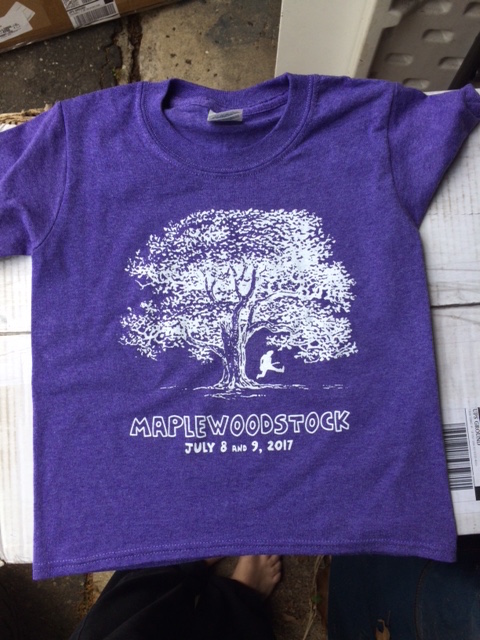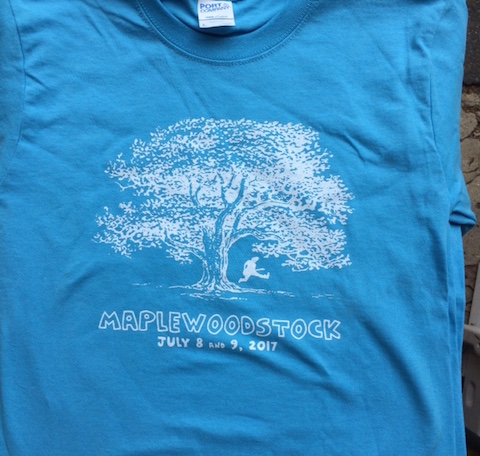 Looky, looky!
Guess who's on the cover of the June issue of our local Maplewood Matters magazine? Aww shucks.
Photo from our "friend of Maplewoodstock" Jamie Meier of Instragram's @Live Love Maplewood.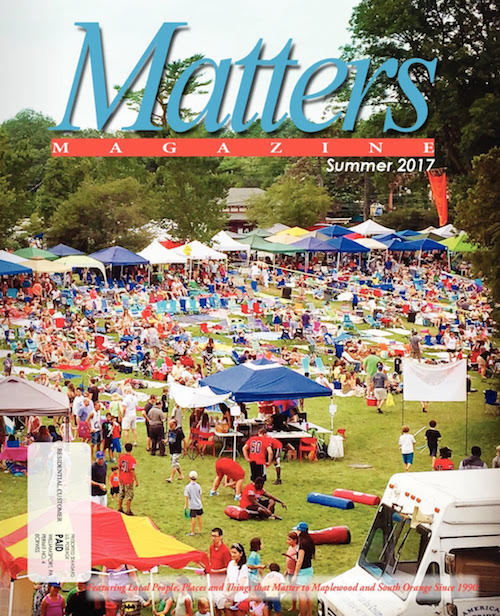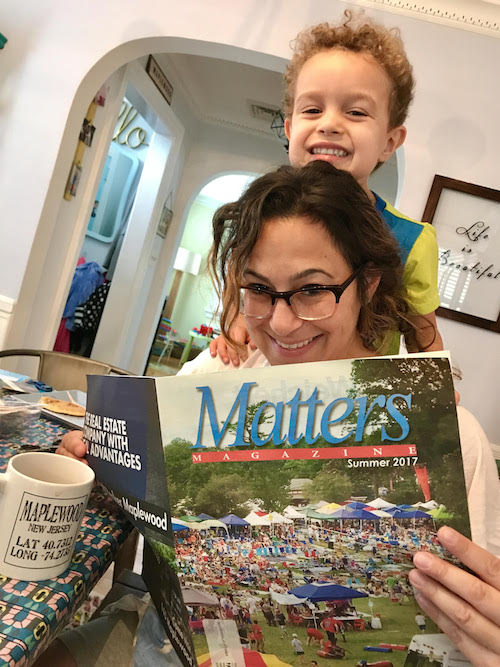 Sign Language Interpreters for 2017

Folks, for the first time, we will be offering sign language interpreters for our hearing impaired attendees for 2017. This is due to some local volunteers stepping forward to say that is how they want to contribute to the event.
We are tentatively planning for this to be oriented Stage Left / House Right (aka the right side of the stage as looking from the audience). Due to logistics, we cannot mark off the lawn as any reserved space for the hearing-impaired, but we may make some announcement and perhaps plant a sign in the vicinity appealing to the better nature of our attendees to yield some space to those who need the sightlines to our interpreters.
Our volunteers have stated that they will be able to interpret each day's headliners, but their ability to cover bands earlier in the day will depend on their ability to recruit other volunteers. At this date, we would guess that bands from 4 or 5 pm onwards would have sign language interpretation.
This is a first time experiment for us, so we would ask for your understanding and any constructive feedback via our maplewoodstock@gmail.com official email channel. (Also, any sign language interpreters interesting in volunteering can also contact us there.)