Now accepting Art Vendor applications
The arts have long been a huge part of Maplewoodstock. Our application for 2015 Arts Vendors is now available for download.
(March 17, 2015)
Band application process now closed
Our band application window is now closed. We will be reviewing bands in the weeks ahead. Band who applied should expect to hear from us April 12.
(Mar 16, 2015)
2015 T-Shirt Design Contest
Our community is so vibrant and rich with creative and passionate people, we again ask you to create the face of Maplewoodstock 2015 with fresh t-shirt designs and lawn sign designs for the 2015 Maplewoodstock Music & Arts Festival.
Deadline is Sun, Feb 22. Read more about the t-shirt contest.
(Jan 21, 2015)
Maplewoodstock 2015 dates announced
Maplewoodstock 2015 will be Sat, July 11, and Sun, July 12. Start planning your summer around it.
We will be announcing our t-shirt design contest in late January and our band application process shortly thereafter.
Arts and food vendors applications will be announced in February or March.
(Jan 19, 2015)
Maplewoodstock 2014 is here!
Maplewoodstock is our favorite holiday! And, what georgous weather this weekend. We are so excited to be bringing you this free festival of and for the community for the 11th year.
Thanks again to all our volunteers, sponsors, and arts and food vendor partners.
If you need to know the schedule of music acts, see our Music page.
If you need to get directions or what amenities you can expect, see our FAQ page.
We will be updating our Facebook and Twitter pages all weekend long, so follow us there for up-to-the-minute updates.
(July 12, 2014)
Overlook Medical Center is a Proud Sponsor of Maplewoodstock 2014

Overlook Medical Center, located in Summit, NJ, is part of Atlantic Health System, one of the largest non-profit health care systems in New Jersey. Accredited by The Joint Commission, the hospital was recognized by U.S. News & World Report as a "Best Regional Hospital" for Neurology & Neurosurgery, Gastroenterology & GI Surgery, Geriatrics, Gynecology, Nephrology, Pulmonology, and Urology. Overlook Medical Center is verified as a Level IV Epilepsy Center.
Atlantic Health has 2 practices in Maplewood that both offer a wide range of patient centered care for the community in a friendly, caring environment. Both are accepting new patients and accept most insurances.
Maplewood Primary Care:

1985 Springfield Avenue
Maplewood, NJ 07040
(973) 763-5010
Scott Orenberg, DO
Internal Medicine and Pediatrics
Sharissa B. Mabry, MD
Family Medicine
Marven H. Wallen, MD
Internal Medicine
Maplewood Family Medicine:

2040 Millburn Avenue, Suite 303
Maplewood, NJ 07040
(908) 598-6690
Karen Young, MD
Family Medicine
Announcing Maplewoodstock 2014 Headliners and Featured Acts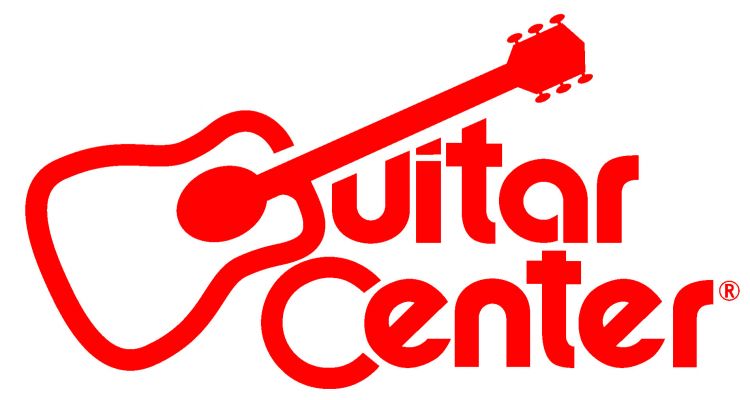 We extend thanks to the Guitar Center on Route 22 in Springfield for sponsorship and some donations (stay tuned, attendees!)
Puss N Boots
Puss N Boots (Sasha Dobson, Norah Jones, and Catherine Popper) are at their core, three women who share a love for music. Whether it's Country, Americana or just plain old hard drivin' Rockabilly, through their mutual favorite covers or original tunes, this all girl power trio delivers by singing their tails off and making people laugh like crazy. Puss n Boots will be releasing their first album with Blue Note this July.
Puss N Boots will bring Maplewoodstock 2014 to a close with a Sunday night set starting at 8 pm.
>> Read more about Puss N Boots at http://www.pussnbootsmusic.com and https://www.facebook.com/pussnbootsband
Robert Randolph and The Family Band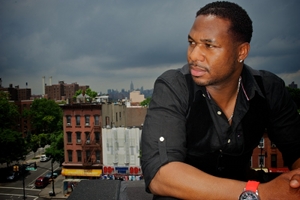 Robert Randolph and The Family Band first gained attention with the release of the album Live at the Wetlands in 2002. The band followed with 3 studio recordings of the next 8 years which, together with tireless touring and unforgettable performances at such festivals as Bonnaroo, Austin City Limits, and the New Orleans Jazz and Heritage Festival, won them an expanding and passionate fan base. Randolph's unprecedented prowess on his instrument garnered him a spot on Rolling Stone's "100 Greatest Guitarist of All Time" list, and also attracted the attention of such giants as Eric Clapton and Carlos Santana, who have collaborated with him on stage and in the studio.
The band's latest album (Lickety Split) features his distinctive mix of rock, funk, and rhythm & blues. Randolph, of Irvington, NJ, has traveled the world with his music, and now brings it back to Maplewood this summer.
Robert Randolph and the Family Band will headline Day 1 of Maplewoodstock 2014, as they leave everybody dancing on Saturday night.
>> Read more about Robert Randolph and the Family Band at http://www.robertrandolph.net/
Raul Midon
Featured artist Raul Midon is a singer-songwriter and guitarist who has earned renown as one of music's most distinctive and searching voices. He is "a one-man band who turns a guitar into an orchestra and his voice into a chorus," according to The New York Times. Midón has collaborated with such heroes as Herbie Hancock and Stevie Wonder, along with contributing to recordings by Jason Mraz, Queen Latifah and Snoop Dogg and the soundtrack to Spike Lee's She Hate Me.
Midon will be featured just prior to Puss N Boots set on Sunday evening.
>> Read more about Raul Midon at http://www.raulmidon.com/
Introducing 2014 Maplewoodstock t-shirt designs
Thanks to Mike Choi and Marc Miller for designing our 2014 t-shirts (adults and kids, respectively).
T-shirts (and other Maplewoodstock merch, which helps support our free event) will start going on sale in May 2014. Watch this website, our Facebook page, and our Twitter handle for updates on when/where we are selling.