FOOD
Bring a picnic basket ... or relax and enjoy our wonderful food vendors and their delicious offerings!
FOOD VENDORS: Apply HERE for 2019 by June 17, 2019. WE ARE CLOSED FOR 2019.
Our food vendors in the past have been:
America's Pride -- burgers, dogs, wings, ice cream, and more
Beyond Delicious Catering -- brisket and mac-n-cheese
Big Daddy's Chicken & Ribs -- also gyros
Cedar Ridge Cafe -- light cafe fare
Dani's Kettle Corn
Falafel-ly Yours -- Middle Eastern cuisine
Freeman's Fish Market -- lobster rolls
Gray's Area Grille -- all beef and Vegan style meatball pitas with house marinara sauce
Hat City Kitchen -- gumbo and jambalaya
Inkosi Cafe -- sandwiches and wraps
Lalibela's authentic Ethiopian cuisine
Lickt's Gelato -- and sorbet
Maisah's Lemonade & Funnel Cakes -- also hot dogs and fried oreos
Roy's Fish -- fish sandwiches, burgers, and dogs
Roy's Taste of the Islands -- jerk chicken, oxtail, and peas and rice
Squeezed Fresh -- lemonade
St. James Gate -- crab cakes and lobster rolls
SuzyQue's BBQ & Bar -- authentic wood-smoked BBQ
Sweet Bee Food -- granola and yogurt parfaits
Tandoori Chef -- Indian cuisine
Tinga -- Mexican food
Umberto's II -- sausage & peppers, cheese steaks, and meatball subs
Beer Garden
We will have a beer garden, serving local beers. IDs will be checked, and drinks have to stay in the Beer Garden.
It will be open from noon until about 10 pm on Saturday and noon to 9 pm on Sunday.
SOMA Brewery is supplying two diverse beers, and two other beers will be available.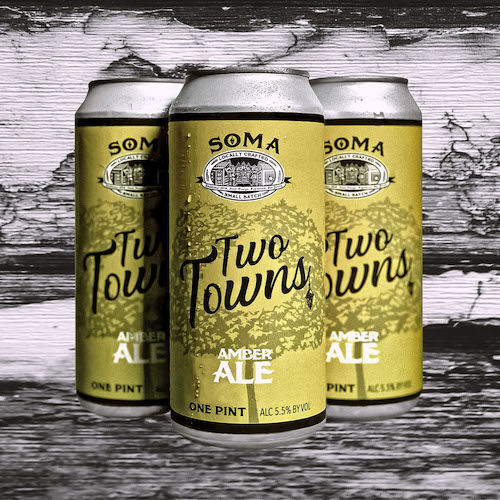 Reservation IPA -- an American IPA with rye and oats, lightly spicy with fragrant punch from amarillo, mosaic & centennial hops. (6.8 ABV)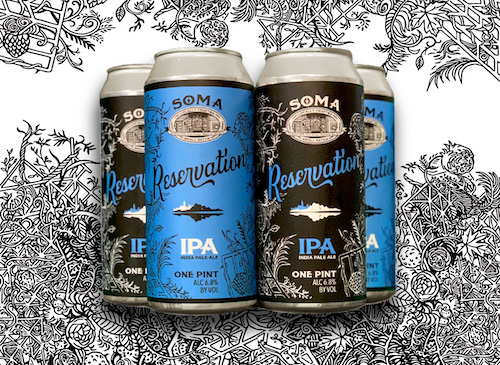 Two Towns Ale -- an amber with malt & fuggle hops. Clean earth tones, finished with cascade hops for a slight floral bitterness. (5.5 ABV))
Prices are the same as last year: there are $5 and $1 tickets. Once IDs are checked at the entry, the cashiers will sell tickets. All the beers, wines, and sangria will be available for $5/glass (one $5 ticket). A pitcher of beer is 4 tickets, and new this year we'll sell a bottle (750ml) of white wine for 4 tickets. Given the earlier serving time of noon, we want to accommodate those who wish to have a tasty beer or wine with their lunch and beyond.
The beer garden will be in the same place as in past years.
Water and chips will also be available.
According to the South Orange Elk's (our partners in the Beer Garden), minors are allowed if accompanied by adults. Only adults showing ID will get a wristband and be allowed to purchase tickets to exchange for beer/wine.