FOOD
Bring a picnic basket ... or relax and enjoy our wonderful food vendors and their delicious offerings!
FOOD VENDORS: WE ARE BOOKED FOR 2019.
Our food vendors for 2019 will be:
Ann's Catering -- Empanadas, Coconut Shrimp, Jerk Wings, sweet plantains, drinks
Big Daddy's Chicken and Ribs -- London broil sandwiches, chicken fingers, butterfly fries, salads, fries, drinks
Dani's Kettle Corn -- kettle corn
Fantastic Thai Cuisine -- Thai cuisine, Jamaican jerk chicken, BBQ on a stick, drinks
Freeman's Fish Market -- lobster sandwiches, oysters, clams, shrimp
House Of Fudge -- Ice cream sundaes, root beer floats dipped in chocolate, bananas, peanut butter balls, cheese cake, strawberries, cannoli. SEAFOOD crab cakes , fish &chips, fried clams & shrimp fish, shrimp & scallop kabobs, french fries
Liv Breads Millburn -- baked goods, sandwiches, iced coffee
Maisah's Lemonade -- hot dogs, turkey burgers, sausage, fries, fried fish, funnel cake, drinks
Maison Crepes -- assorted crepes, watermelon cups, smoothies, drinks
Millie Austin's -- homemade turkey burgers, fries, with grilled veggies, macaroni salad, potato salad, cole slaw, peach cobbler and water
Miti Miti Latin Street Food -- Colombian and Puerto Rican Empanadas, Gourmet Street Tacos, beverages
Puras Paletas -- Allergy friendly All Natural Ice Pops; Dairy free, peanut free, soy free, gluten free, never any food coloring
Roy's Taste of the Islands -- Jerk chicken, jerk pork , stew chicken, oxtails, rice and peas, mac and cheese
St. James Gate -- lobster rolls, foot long hot dogs
SuzyQue's BBQ -- BBQ, pulled chicken and pork, brisket, smoked wings, mac & cheese, collards, egg rolls
Tandoori Chef -- Indian cuisine
Umberto's II -- sausage, meatball, cheesesteak sandwiches, hot dogs, hamburgers
Yemina's Ice Cream -- ice cream, chips, drinks
Beer Garden
We will have a beer garden, serving local beers. IDs will be checked, and drinks have to stay in the Beer Garden.
It will be open from noon until about 10 pm on Saturday and noon to 9 pm on Sunday.
SOMA Brewery is supplying two diverse beers, and two other beers will be available.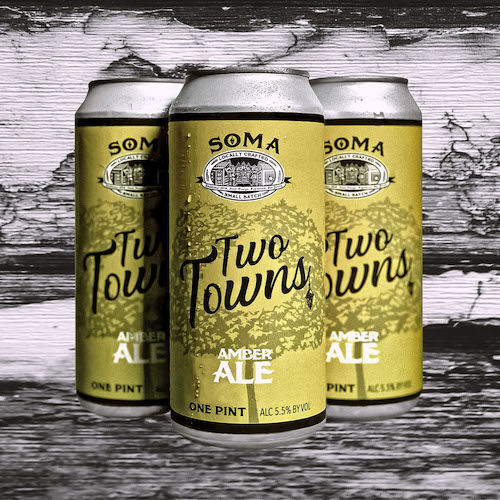 Reservation IPA -- an American IPA with rye and oats, lightly spicy with fragrant punch from amarillo, mosaic & centennial hops. (6.8 ABV)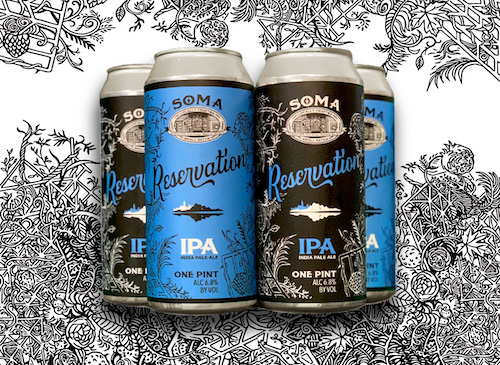 Two Towns Ale -- an amber with malt & fuggle hops. Clean earth tones, finished with cascade hops for a slight floral bitterness. (5.5 ABV))
Prices are the same as last year: there are $5 and $1 tickets. Once IDs are checked at the entry, the cashiers will sell tickets. All the beers, wines, and sangria will be available for $5/glass (one $5 ticket). A pitcher of beer is 4 tickets, and new this year we'll sell a bottle (750ml) of white wine for 4 tickets. Given the earlier serving time of noon, we want to accommodate those who wish to have a tasty beer or wine with their lunch and beyond.
The beer garden will be in the same place as in past years.
Water and chips will also be available.
According to the South Orange Elk's (our partners in the Beer Garden), minors are allowed if accompanied by adults. Only adults showing ID will get a wristband and be allowed to purchase tickets to exchange for beer/wine.