Art is a huge part of Maplewoodstock. Art, collectables, crafts, clothes, and more are available from local artist and merchants.
Here is a map and legend of our Arts Vendors for 2018.  The white squares on the right (south) of of the map represents the arts vendor spots.  NOTE:  The number and location of arts vendor spots may change year-t0-year.  The 2018 map is illustrative, not a guarantee.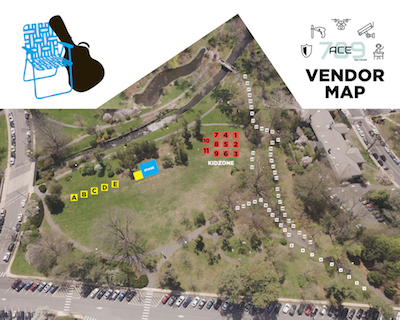 If you are an arts vendor interested in renting a booth, check out our Info for Vendors page.
We also offer a Kid Zone with things like:
Happy Faces Face Painting
Kidz Corner
Bouncy slides