Sat, July 8, and Sun, July 9, 2017 — our 14th year
Saturday headliner:  Los Lobos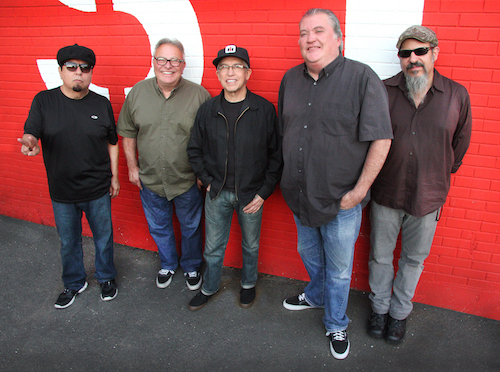 "We're a Mexican American band, and no word describes America like immigrant. Most of us are children of immigrants, so it's perhaps natural that the songs we create celebrate America in this way." So says Louie Perez, the "poet laureate" and primary wordsmith of Los Lobos, when describing the songs on the band's new album, Gates of Gold.
Los Lobos's dynamic songwriting, deeply poetic lyrics, thoughtful romantic and spiritual themes, and eclectic blend of styles is an American saga in the rich literary tradition of legendary authors John Steinbeck and William Faulkner. Over 30 years after Los Lobos' major label breakthrough How Will The Wolf Survive? — their 1984 album that ranks #30 on Rolling Stones list of the 100 greatest albums of the 1980s – Los Lobos is surviving quite well and still jamming with the same raw intensity as they had when they began in that East L.A. garage in 1973.
Los Lobos will headline Day 1 of Maplewoodstock 2017 with a set starting at 8:30 pm.
>> Read more about Los Lobos at http://loslobos.org.
Sunday headliner:  Ruthie Foster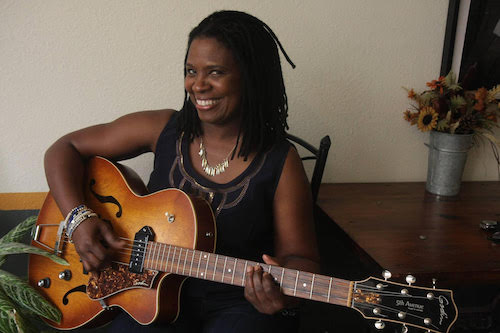 In the tight knit musical community of Austin, Texas, it's tough to get away with posturing. You either bring it, or you don't. If you do, word gets around. And one day, you find yourself duetting with Bonnie Raitt, or standing onstage with the Allman Brothers at New York's Beacon Theater and trading verses with Susan Tedeschi. You might even wind up getting nominated for a Best Blues Album Grammy — three times in a row. There's only one Austinite with that résumé: Ruthie Foster.
Her live shows, which she has referred to as a "hallelujah time," are a mix of as "some blues, some folk, some soul, some rock, some gospel" and have been described by Rolling Stone as "pure magic to watch and hear."
Ruthie Foster will bring Maplewoodstock 2017 to a close with a Sunday night set starting at 8:15 pm.
>> Read more about Ruthie Foster at http://www.ruthiefoster.com.
Featured Artist The Hip Abduction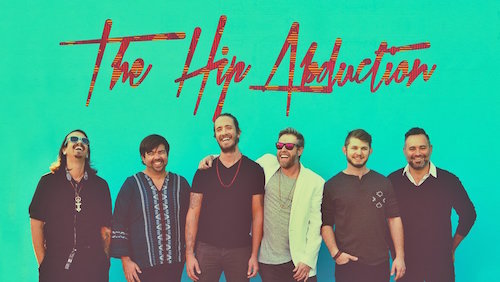 The Hip Abduction blends indie pop, world pop, and club into a highly emotive and roots driven sound.  Their latest album, Gold Under the Glow, was recorded in Nashville with producer Dabney Morris and incorporates synth-pop teeth into the band's global foundation and summery vibe.
The Hip Abduction will set the stage for our festival's ending with their 6:45 pm set towards the end of Day 2 of Maplewoodstock 2017.
>> Read more about Hip Abduction at https://thehipabduction.com.
Our full two-day lineup is below.
Saturday, July 8, 2017
Noon — PTW Voices … Current and former students of a performing arts school in Malplewood, under the direction of Dean Kravitz, singing a variety of styles from jazz to pop to musical theatre …
12:42 — Cold Weather Company … a NJ-based independent folk band, rich with vocal harmonies and instrumental builds …
1:24 — Shakey Ground … presenting the best mix of classic R&B, rock, Latin, blues, and funk …
2:06 — Velvet Rose Band … a young alernative band from Morris County who has exploded onto the NJ/NY performance circuit; the band recently released its first EP of original songs …
2:48 —  Cosmic Brotherhood … groovin' exotic, Indian-fusion, rock, psychedelic, multi-dimensional, multi-cultural …
3:30 — Laredo … seasoned local scene songters adding salt to the sound …
4:12 — Julie's Party … 5 instruments and 5 vocalists; funky, bluesy, bayou, rock, and soul …
4:54 — Carl Brister … eclectic blend of soul, pop, and uplifting lyrics of love …
5:36 — Brother Valiant … 6 piece indie folk rock band that blends nuances of other genres into a unique sound of their own …
6:18 — Queen Blue Nile … funky, soul, energetic, melodic, eclectirally groovy, goose-bump sensational …
7:00 — Annie Minogue Band … a gutsy rock attitude with great pop sensibility and a hint of the blues reminiscent of some of rock's greatest female icons …
7:42 — Above the Moon … female-fronted indie-alternative band with pop hooks …
8:45 — Headliner Los Lobos … after celebrating their 40th anniversary with the cleverly titled 2013 live album Disconnected In New York City, the hard working, constantly touring band leaps headfirst into their fifth decade with an invitation to join them as they open fresh and exciting new Gates of Gold, their first full length studio album since 2010's Tin Can Trust (a Grammy nominee for Best Americana Album) …
Sunday, July 9, 2017
noon — Shark Hat … shake it up with songs frmo the local groove-rocker's brank new Maplewood-tracked album, Another Fable, and other fun tunes …
12:42  — Whitney Jackson … a young vibrant ecentric vocalist whose melodies and movements feel like a smooth sultry fusion of R&B, jazz, soul, and hip hop …
1:24 —Sister Monk … soul-rocking and djembe-driven, Sister Monk is a joyful sunny sound brimming with celestial ectasy — a perfect tribal world fusion with a funky beat …
2:06 — Bellehouse … female-fronted folk-Americana with luscious harmonies and foot-stomping rhythms …
2:48 — Tomas Doncker and the True Groove All-Stars … a fusion of soul, funk, rock, and blues — global soul at its finest …
3:30 —  The Matt Mattheiss Band … a singer/songwriters from South Orange and his band performing classic covers and original songs from his just-released CD Living in the Grey …
4:12 — The New Watchdog Blues Band … performing classic and eclectic R&B and blues; wll all of them singing — including 3 female vocalists …
4:54 — The Martays … slamming, greasy, bluesy, soulful, boldly-inventive arrangements of classic tunes! …
5:36 — Wedeya … original roots, rock, reggae from Jamaica to NYC! …
6:45 — Featured Act The Hip Abduction … sometimes inspiration strikes from the immersion of living in a far away place; sometimes, inspiration stems from a place that everyone can relate to, but maybe no one's actually been. This is the music of The Hip Abduction, the vibrant St. Petersburg, FL-based collective that formed over a mutual appreciation for West African and early Jamaican reggae/dub music. …
8:15 — Headliner Ruthie Foster  … described by Rolling Stone as "pure magic to watch and hear," her vocal talent was elevated in worship services at her community church. Drawing influence from legendary acts like Mavis Staples and Aretha Franklin, Foster developed a unique sound unable to be contained within a single genre; that uniqueness echoes a common theme in Ruthie's life and career — marching to the beat of her own drum …