Sat, July 9, and Sun, July 10, 2011 – our 8th year
Dressed in leather, brandishing heavy guitars, and an unabashed fetish for British Invasion pop, New Jersey's own The Smithereens was an anomaly in the American college rock scene of the late '80s.
For the past quarter century, this iconic rock band has toured non-stop, recording and releasing Gold and Platinum albums that spawned countless Top 40 radio hits.
The Smithereens will close out the festival on Sunday night.
» The Smithereens official website
Raul Malo
Malo's latest album (Sinners & Saints) was self-produced in his home studio and is brimming with deeply personal beliefs and passions.  It is the most intimate, honest and complex album he has made in an already distinguished career. You will hear in it a lifetime's journey, from the singer and songwriter's youth in the Cuban neighborhoods of Miami through his years with hit country band the Mavericks to his place today as one of the most intriguing and talented artists in the Americana and World Music scenes.
Malo will close out Saturday's schedule.
We are also proud to feature these other special artists:
The Revelations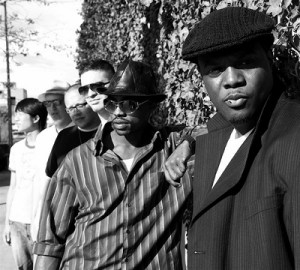 Welcome to The Revelations featuring Tré Williams. Here, there are no teenage whines, no auto tune, no samples: nothing but pure, unadulterated soul sung by a red dirt artist with the vocal chops of yesterday's soul legends and played by a band with passion and talent. The Revelations featuring Tré Williams represents a renewed dawning in soul music, one that marries the concrete jungle grit of the streets with the midnight blues of the rural South.
The rawness of Stax and propulsive drive of Motown has been re- imagined for contemporary listeners needing relief from timeless problems. Far from a historical artifact straining to use yesterday's sound as tomorrow's gimmick, the songs painstakingly crafted on the Revelations' debut project, Deep Soul, are born from the pain, frustrations and experience of soul men struggling to give expression to their lives and loves through song. To cull the level of unabashed honesty present on these tunes requires a return to one's roots to give them the proper weight, meaning and, most importantly, a resonance for the world.
» The Revelations official website
Seth Walker
The driving delivery and infectious down-home style of Walker's voice and songs resonate with blues and roots music.  Walker comes to Maplewoodstock all the way from the Austin, TX, scene.
Having opened shows for icons such as Ray Charles, B. B. King, Robert Cray, and Aaron Neville, Walker has established himself in the music world as a unique and compelling performer.
» Seth Walker official website
Rich Pagano

Rich Pagano is a New York city drummer, singer, performer, producer, writer, and member of The Fab Faux. Rich Pagano and the SugarCane Cups 2009 debut release received raved reviews ("Among the best albums that you'll hear in 2009" – Blurt Magazine) and featured guest artists ranging from Phish's Trey Anastasio (lead guitar) to David Johansen (harmonica) to Ian Hunter and Willie Nile (both as guest vocalists), The Fab Faux and more. His second record is slated for release in 2011. Pagano been a friend and fan of Maplewoodstock since he was a last minute sit-in with Marshall Crenshaw when he headlined in 2009. Pagano has been back every year since.
"I am a big fan of the mood and spirit of Maplewoodstock," said Pagano.
» Rich Pagano official website
Alexander Kariotis and The Rock Opera Orchestra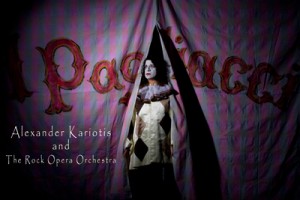 In concert after concert, Alexander Kariotis and The Rock Opera Orchestra have been wowing audiences of all ages and receiving nothing but standing ovations and amazing reviews. As you are no doubt aware, the popularity of "classical crossover" is skyrocketing, but Alexander Kariotis and the Rock Opera Orchestra redefine the genre.
Combining the grand arias and the elaborately emotional subject matter of the great operatic masters with his own compositional wizardry, electric guitars and vocal pyrotechnics, he has created an entirely new genre of music.
» Alexander Kariotis official website
Full schedule:
Day 1:
The Almost Canadians — Noon ( … acoustic folk rock and blues; soft with an edge)
Pyroclast — 12:42 pm ( … the result of individuals with chemistry creating their own intense brand of charismatic rock with a decidedly funky aftertaste)
Mark Murphy — 1:24 pm ( … Paul Simon meets Sting, meets Nick Drake)
Shakey Ground — 2:06 pm ( … rock, funk, and soul covers …)
Backspin — 2:49 pm ( … one of Maplewood's favorites …)
Rock the Houses of the Holy — 3:30 pm ( … Rock The House's collective Led Zep tribute band)
The Vibe Merchants — 4:12 pm ( … If Stevie and Bruce had a four-headed step child …)
Good Luck Moutain — 4:54 pm ( … Americana or Alt-Country band, but we think of it as Folk Rock; not unlike The Band but with more atmospheric treatments and guitar sounds …)
August Rose presents teaus — 5:36 ( … R&B, Nu-soul, Jazz, and Hip-Hop rhythms)
Seth Walker — 6:18 pm ( … the driving delivery and infectious down-home style of Walker's voice and songs resonate with blues and roots music …)
Alex Kariotis and the Rock Opera Orchestra — 7:15 pm ( … Combines grand arias and the emotional subject matter of  operatic masters with compositional wizardry, electric guitars and vocal pyrotechnics …)
Raul Malo — 8:30 pm ( … a lifetime's journey, from the Cuban neighborhoods of Miami through years with The Mavericks to one of the most intriguing and talented artists in the Americana and World Music scenes …)
Day 2:
New Dakota — noon ( … fun, eclectic mix of modern and classic rock, blues, and country …)
The Three Citations — 12:42 ( … four-piece funky bluesy rock band …)
Thursday Habit — 1:24 pm ( … modern progressive rock; Foo Fighters meets King Crimson …)
3rd Gear — 2:06 pm ( … a tasty stew of rock, blues and alt-country plus a few originals …)
Mophat — 2:48 pm ( … funky, rockin', dance friendly, reggae, jazzy, family …)
Jimmy Lee Ramblers — 3:30 ( … classic country music from the 40′s through the 70′s …)
Ray Adkins — 4:12 ( … blues- and reggae-influenced original singer songwrtiter … )
Rich Pagano + The SugarCane Cups — 4:54 pm ( … Maplewoodstock adopted son; New York city drummer, singer, performer, producer, writer, and member of The Fab Faux ...)
The Revelations featuring Tre Williams — 5:45 pm (… no auto tune, no samples: nothing but pure, unadulterated soul sung by a red dirt artist ...)
The Smithereens — 7:24 pm ( … Jersey legends, with heavy guitars and an unabashed fetish for British Invasion pop …)