We have our 2023 t-shirts for sale (plus maybe a few leftovers from 2022).  T-shirt sales are part of how we fund this free event.  Please support our free festival of music and arts.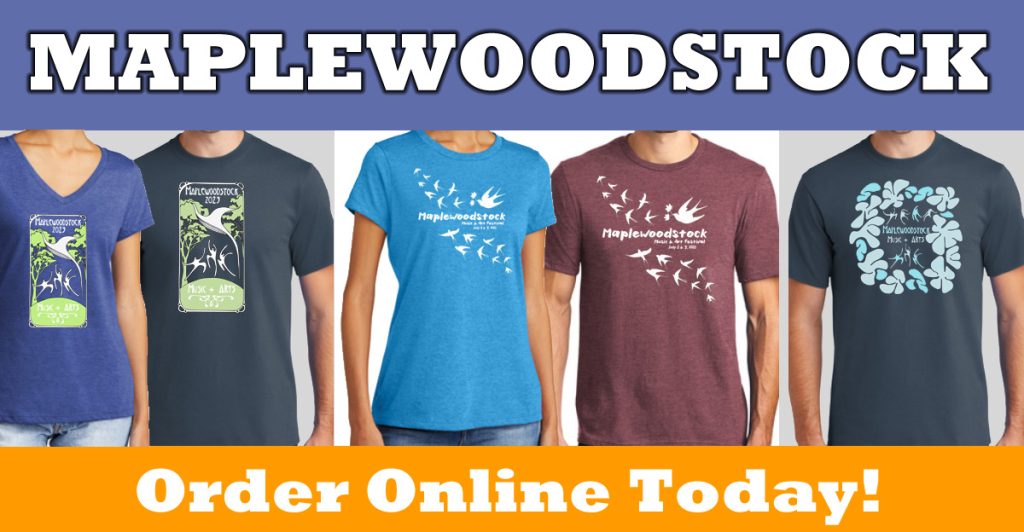 Order Online: https://maplewoodstock.com/merch2023/
We generally have a table/booth at community gatherings — Mayfest on Springfield Ave and the Duck Race in Memorial Day in May; probably in front Greenway Market on Saturday mornings in June.
Watch our Facebook, Instagram, and Twitter spaces for updates.  All accounts @maplewoodstock.
Come early; buy often!