MERCH
We are pleased to announce our 2016 t-shirt designs. Sales of our t-shirts help fund our festival -- keeping it free to all attendees.
We have 3 designs this year -- on a variety of colors, sizes, and cuts, but we are SOLD OUT for 2016. Thanks, and check back with us in May 2017!
Lucky 13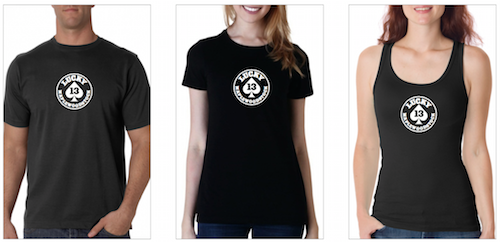 For our 13th year, the Lucky 13 shirt was designed by Mike Choi -- who runs Open Mind Design (http://www.openminddesign.com) with his wife Kathleen Hong out of their home in Maplewood. They specialize in full identity programs (logos, stationery, ads, brochures, websites) for small business startups, as well as projects for larger companies and organizations. He is also the lead singer with Mood Ring, a local original music jam band (http://www.moodringnj.com), who are regulars locally and at Maplewoodstock. He loves Maplewoodstock because it allows his kids, Scarlett and Marilyn, fantastic exposure to music, art, creativity, community and general mind expansion that they could not so easily access if they didn't live right here in the great and wonderful town of Maplewood.
Soundwaves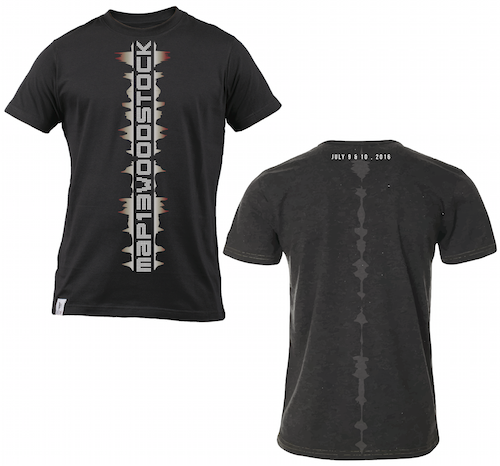 Soundwaves was designed by Ben Favreau. Ben is going into his Junior year at Kean University studying Graphic Design, and is playing baseball there as well. He is from Albany, New York, and was encouraged by his professor to submit a design for the contest. Ben is looking forward to attending his first Maplewoodstock this summer.
Instruments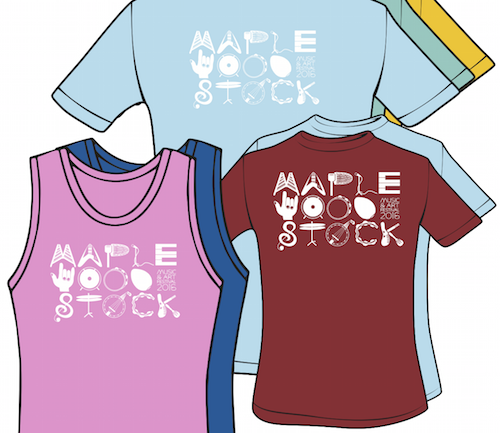 Puerto Rican by birth, Laura Delano Duncan loves bringing her 30 years of design skills to contribute original designs to Maplewoodstock. Second year winning design on a t-shirt this year, Laura has been on the Maplewoodstock stage as well. In the first few years of Maplewoodstock, she brought harmonies to the band MADISON.